Outdoor Living Spaces In Bucks County, PA
---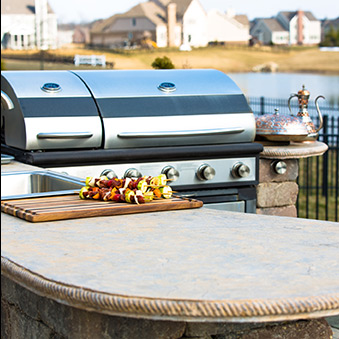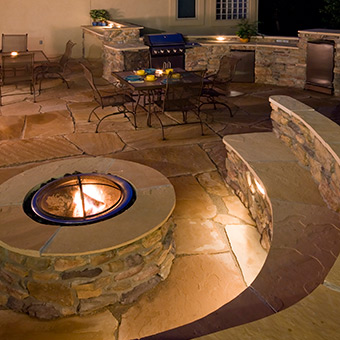 ---
If you are planning to improve the outdoor areas of your Bucks County home, there are some great ideas to choose from. An outdoor living space is wonderful for entertaining or family time. Have you thought about what you would like to build for your outdoor living space?
Patios and patio covers give you a sheltered area where you and guests are protected from sun or surprise rainfall. A nice hot tub is relaxing and extremely enjoyable for many. An outdoor entertainment system is a must for entertaining or relaxing by yourself on the porch. An outdoor kitchen is convenient and functional. Adding little touches like water features, built-in seating, fire pit, or outdoor fireplace makes the outdoor living space comfortable and beautiful.
Whatever your dreams and goals are for your outdoor living space, Daniel's Custom Building and Renovations is here to make them a reality. Our highly skilled Bucks County Remodeling contractors are ready to get to work.
Patios
Patios can be constructed of many different types of material. Designs can be created using different materials or different colors, textures, or patterns using the same type of materials. You don't have to settle for a simple concrete slab patio. We can enhance old concrete or build a new patio of any type. Let's go over the details today. How large would you like it? Would you like any custom features? Would you prefer a patio cover?
Patio Covers
Patio covers range in type from a simple trellis cover to a full roofing system. Our custom building contractors can do it all. A patio cover is wonderful for shade and shelter from the rain. Many still love to sit and enjoy the rain while protected by a patio cover. Whether you need a new patio and cover or just a cover for your existing patio, our Bucks County renovation and outdoor remodeling crew is ready and willing to construct it for you.
Hot Tub Installation
If you need help installing your new hot tub, give us a call. We have experienced electricians and installation crew on hand anytime you need something simple like this.
Outdoor Entertainment System (TV, Surround Sound)
Our expert electricians can install an outdoor entertainment system for you. Generally, an outdoor entertainment system consists of a TV and surround sound. If you want some modern perks added on, we can handle it for you. There are smart system available that tie everything into your home's other smart technologies.
Outdoor Kitchens
What type of outdoor kitchen would you like to build? Do you have an idea in mind? Do you know what type of appliances you'd like to install? Have you thought about the outdoor kitchen layout? Do you know if you'd like to have rock work, brick, pavers, stucco, cedar, or something different?
A good outdoor kitchen always starts with a good design plan. Let us work with you to create a beautiful, functional outdoor kitchen you'll love for years to come. We take care of everything including the masonry, carpentry, plumbing, electrical, and gas lines.
Plumbing
Electrical
Gas Lines
Carpentry
Masonry
Appliance Installation