Are You Looking for a Newton Remodeling Contractor Today?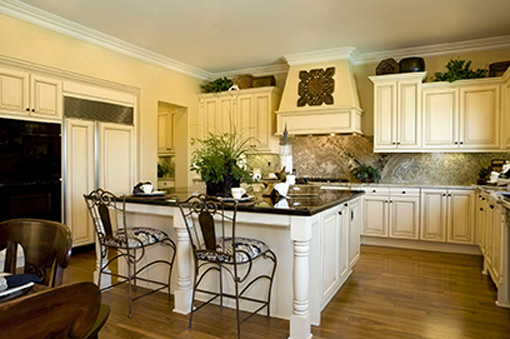 At Daniels Custom Building & Renovations, not only is our finished product of utmost importance to us, but we also care about making the transition throught your renovations project a pleasant, enjoyable experience. Our owner is on hand from the initial design and planning phase through to the last clean up to ensure you receive top quality results from your Newton home renovation project.
Daniels Custom Building & Renovations was formed by Lawrence Latarola, a Bucks County native and professional remodeling contractor with over 30 years of experience. Our goal is to bring our talent and knowledge to your remodeling or building project. No job is too large or small for our team, and we provide free interviews and estimates.
If you have an upcoming or pending remodeling project and looking for a reliable, trustworthy Newton remodeling contractor, give us a call or complete our online request form.
Daniel's Custom Building and Renovations - Newton Bathroom Remodeling
If you are remodeling your Newton home, the bathroom is the one room you cannot afford to overlook. Daniels Custom Building & Renovations has found that Newton homeowners understand bathroom remodeling as an opportunity to express their individuality and sense of style, not to mention an increase in the value of your home. Considering the amount of time you spend in this room, you want a space that is functional, comfortable and as good looking as possible. That's why you should hire a Newton you can trust to provide you with a full range of services and quality results.

At Daniels Custom Building & Renovations, we specialize in all aspects of home renovations including custom furniture construction, wood framing, painting, electrical, home generator installation, plumbing and custom tile and wood floor installation. We are familiar with all of the the setbacks commonly related to home remodeling and our years of experience help us keep your bathroom remodeling project moving forward.
Newton Custom Flooring
Custom flooring adds beauty, character, distinction and charm to your Newton home. There have never been as many exciting choices as there are today. You can choose from products such as hardwood, laminate, ceramic, vinyl sheet goods, vinyl tile and linoleum - whatever suits your needs and style!
At Daniels Custom Building & Renovations, we know that if you want the job done right the first time, you must hire a qualified, experienced Newton flooring contractor. We have experts who can advise you about the perfect flooring material for your particular project and our years of experience insure that it will be installed correctly and will provide years of beauty and enjoyment in your home.
Newton Bath Remodel
Newton Kitchen Remodel
Newton Basement Remodeling
Newton Home Renovations

Newton Kitchen Remodeling
Newton General Contractor
Newton Bathroom Remodeling
Newton Kitchen Cabinets

Newton Bathroom Flooring
Newton Kitchen Flooring
Newton Electrical Services
Newton Custom Cabinets