BRIDGEPORT, PA EXPERT REMODELING CONTRACTORS FOR SOPHISTICATED DESIGN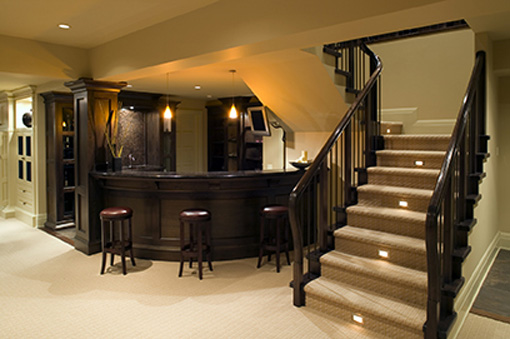 Upgrading your home is one of the best things you can do for you and your family when your home is needing some changes that make it more comfortable and livable.
Is your Bridgeport, Pennsylvania home getting a little too small for you? Are you needing to update your home and bring into the current century?
If so, renovating and remodeling is your answer. Changing your home to make it better fit your needs will always mean you'll have years longer to enjoy your home, and staying in the comfort of your current home can be accomplished with adding on or renovating..
At Daniel's Custom Building and Renovations, all our remodeling contractors are employed with us, so we know them well and have spent over 30 years keeping up their training and education so you get the best in the business. We provide you with full services including plumbing, electrical, flooring, additions, remodeling, and more.
Basement Renovations
Bathroom Remodeling
Kitchen Remodeling
Residential Elevator Installation
Additions
Custom Cabinetry
Custom Flooring Tile Installation
Electrical Services
Home Theatre Installation
Home Generator Installation
Plumbing Services
Bathroom Remodeling in Bridgeport
If you have a bathroom that no longer serves your needs, why not change it up? We can borrow space from other areas, add on to give you a great new bathroom of the size you choose, or just change and upgrade your existing bathroom space.
Basement Renovations in Bridgeport
Basements can change with the changing dynamics of your life. If your basement is bare, it's just waiting to be used as you see fit. We can do anything you like with your basement area, it's only a matter of creating something you need or want. Whether you're interested in an extra area for your own hobbies or you want to have a space for everyone to share, the basement offers you many options.
Whatever you decide for your basement remodeling project can be done professionally by our experience renovators. We can give you all the customization you're looking for. For expert remodeling, give us a call at Daniel's Custom Building and Renovations!