BRYN ATHYN, PA EXPERT REMODELING CONTRACTORS FOR SOPHISTICATED DESIGN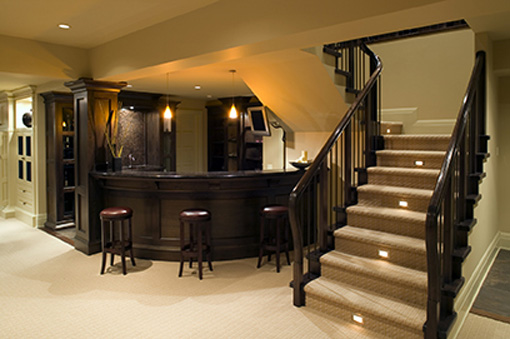 When your home needs to be updated, you'll be interested in having a company come in and do some remodeling for you. Have you decided on what you'd like to change in your home?
If you need more space, we can renovate your basement for you or add on to the home. Upgrading is a great way to give you more living area and add value to your home as well. If your home is getting too small or is getting older, changing it is preferable over moving when you already love your home.
Daniel's Custom Building and Renovations can help you with all your remodeling projects, whether you need something changed or want to completely renovate your home. Our 30 years of experience means you're always going to get the best in services and quality workmanship.
Our remodeling contractors are all employees who have been kept up to date on training and techniques in their fields. From electrical and plumbing work to all details in renovating, our experts know how to create the space of your dreams.
Basement Renovations
Bathroom Remodeling
Kitchen Remodeling
Residential Elevator Installation
Additions
Custom Cabinetry
Custom Flooring Tile Installation
Electrical Services
Home Theatre Installation
Home Generator Installation
Plumbing Services
Bathroom Remodeling in Bryn Athyn
Do you have a tiny little bathroom or would you like a great new master bath? If so, changing your bathroom and installing new fixtures will go a long way to making your home more livable and more valuable. Upgrades of all kinds can be done when you work with our renovation specialists at Daniel's Custom Building and Renovations.
Basement Renovations in Bryn Athyn
If you have a basement, you're going to love what we can do with it. We can create a luxury entertainment area, a great customized playroom for the kids, a home theatre room, a dance floor area for your little ballerina, or a gym and workout center for the whole family to use. With all that space, you can do anything you like and we can make it happen!
Renovating your home can be stressful, but with us you won't ever have to worry about how the project is being handled. We have decades of experience under our belts, and we use every bit of it to give you what you desire for your home. You'll have a space you are proud of when we're finished, and you'll be glad you chose to get it done!